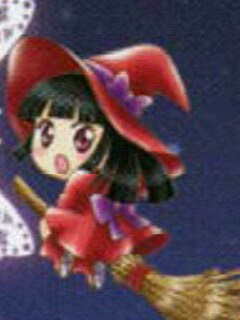 The Amulet Cross Chara (Also known as Yuki) is the chara that appears on a card with Amu in Amulet Cross form.
Appearance
Yuki looks like a normal witch, wearing red witch clothing. She also has a flying broom. She has straight black hair. She has purple ribbons on her hat and back.
Trivia
She is sometimes named "Witch."