This is how the uniforms look like in Seiyo Academy.
Girl's Uniform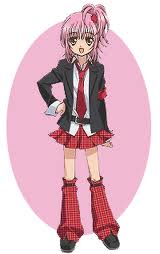 The girls wear a long-sleeved white shirt, a solid red tie, a black blazer, a red checked skirt, long white socks (usually), black school shoes, and the school's brown satchel bag. Students can wear a belt, red-checked leg warmers, and high boots, however this is mostly Amu.
Boy's Uniform
Boys wear long-sleeved white shirts (like the girls) but with a blue tie, black blazers, blue-check shorts, long white socks (usually), the school's brown satchel bag and black school shoes.
Ad blocker interference detected!
Wikia is a free-to-use site that makes money from advertising. We have a modified experience for viewers using ad blockers

Wikia is not accessible if you've made further modifications. Remove the custom ad blocker rule(s) and the page will load as expected.