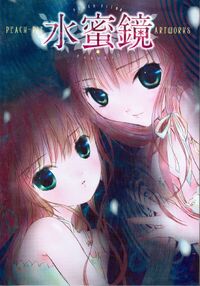 Peach-Pit (ピーチ・ピット, Pīchi Pitto) is a female mangaka duo in Japan, made up of Banri Sendo (千道 万里, Sendō Banri) and Shibuko Ebara (えばら 渋子, Ebara Shibuko). Their group name derives from the diner hangout Peach Pit in the TV show Beverly Hills 90210. Although both have similar styles, with some artwork it is possible to identify which artist drew it. Both are known for their bishōjo styled works. They won the 2008 Kodansha Manga Award for children's manga for Shugo Chara!.
They have used three different pen-names, but finally chose Peach-Pit as their main name.
Works
Ookamikakushi
Shugo Chara!
Shugo Chara Encore!
Shugo Chara-chan!
Prism Palette
Rozen Maiden
Zombie-Loan
DearS
Ad blocker interference detected!
Wikia is a free-to-use site that makes money from advertising. We have a modified experience for viewers using ad blockers

Wikia is not accessible if you've made further modifications. Remove the custom ad blocker rule(s) and the page will load as expected.