Title: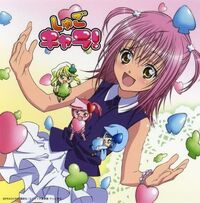 Gachinko de Ikou!
Artist: Buono!
Released: August 20, 2008
Genre: Japanese Pop
Length: 15:27
Label: Pony Canyon
Trivia: Gachinko de Ikou! is the fourth single by the Hello! Project unit Buono!. The title song is used for the fourth ending theme of Shugo Chara!.
Track listing
Lady Panther
Gachinko de Ikou! (Instrumental)
Lady Panther (Instrumental)
Ad blocker interference detected!
Wikia is a free-to-use site that makes money from advertising. We have a modified experience for viewers using ad blockers

Wikia is not accessible if you've made further modifications. Remove the custom ad blocker rule(s) and the page will load as expected.